Coming soon: Datawisp AI — ask questions about your data in plain English!
Data Made Easy
Datawisp is a new, visual way of working with data that throws out things like SQL, Python, and vlookups and makes it easy for anyone to get started finding insights. If you want to get more from your data without learning code or complex software, give Datawisp a try.
Full access. No credit card needed. Works with your data, wherever it lives.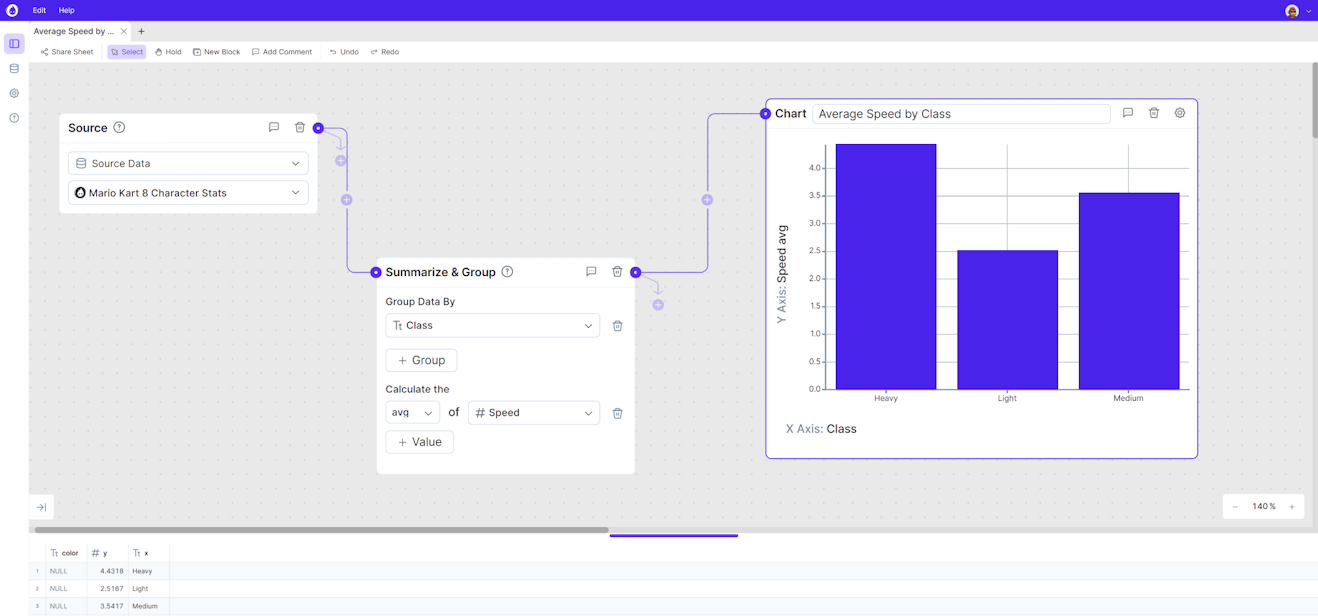 Works with
.CSV
.XLSX
Google Sheets
MySQL
PostgreSQL
Microsoft SQL Server
Google BigQuery
Snowflake
Amazon Redshift
MongoDB
MariaDB
.JSON
.TSV
Solana

Polygon

Ethereum

Avalanche

Arbitrum
How it Works
Datawisp works by connecting a series of blocks together that replace code.
Import your data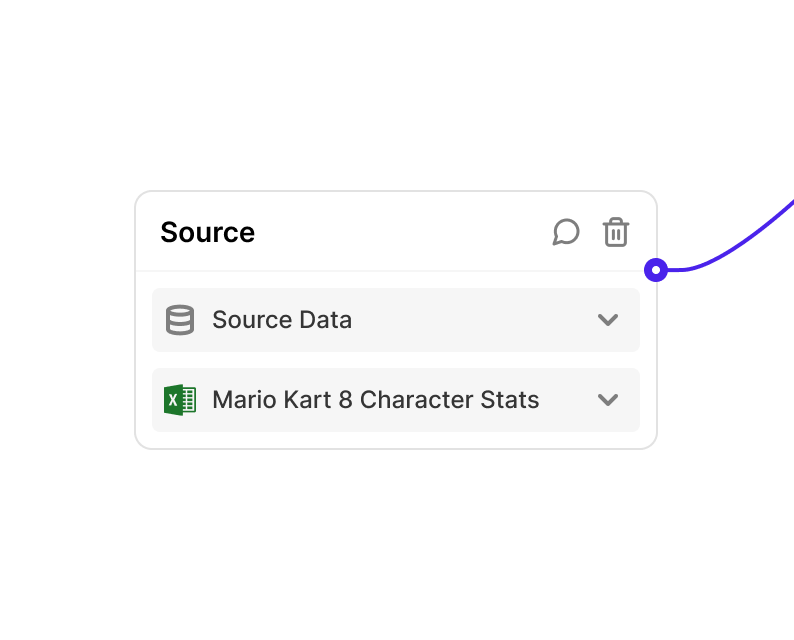 Upload a file from your computer or connect to a database where your company stores its data.
Work with your data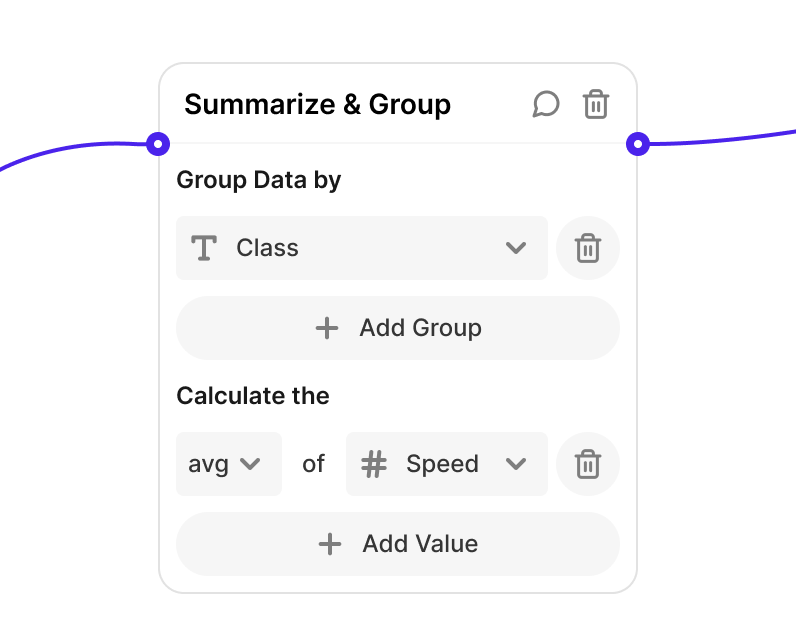 Connect one or more blocks to your data to perform complex calculations, combine it with other data, and more - all without code or complicated formulas.
Visualize your data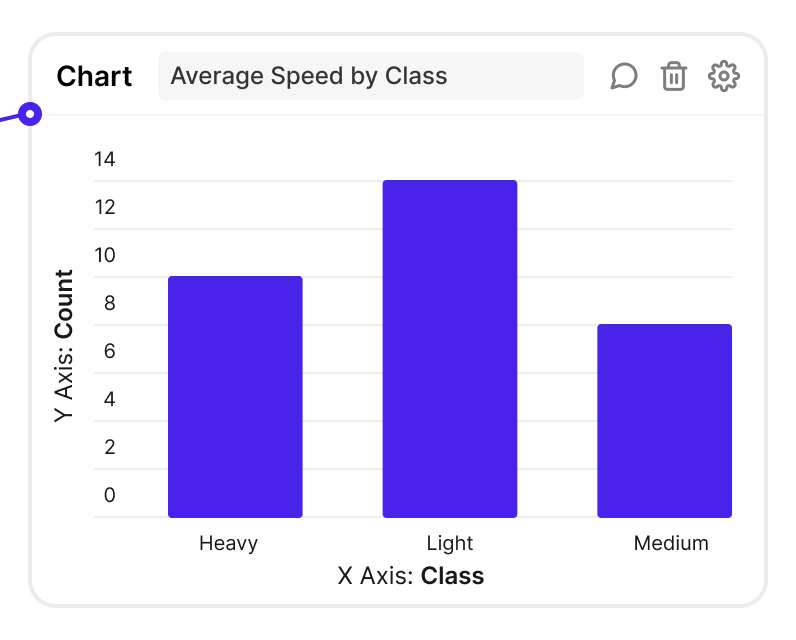 Display your work in a table or chart. You can also easily export it to another tool like Excel.
Features
Datawisp is different from other analytics tools. It's designed to save you time and foster collaboration.
Import & combine data of any type
Easily import your data from anywhere, connect it together, and start finding insights. No complex data pipelines needed.
Reduce errors and save time
Datawisp's no-code visual interface means you never have to worry about incorrect formulas or buggy syntax.
Collaborate in real-time
Work directly with your team on any data analysis in real-time just like Google Docs or Figma.
Export your work anywhere
Datawisp makes it easy to export your work to external applications like Google Sheets or PowerPoint. Your website and apps can also access it directly via our API.
Share your findings with the world
Our public dashboard feature allows you to create read-only versions of any analysis to share with your community.
Govern your data with confidence
Create different teams within your organization to easily manage who sees what data.
Full access. No credit card needed. Works with your data, wherever it lives.
Coming Soon
Here's what we're working on next. Have a feature request? Contact us at hello@datawisp.io.
In beta
AI powered analytics
Ask Datawisp questions about your data in plain English

Get answers in seconds
See exactly how the AI got to that answer (no black box)

Manually make changes if needed
In beta
Enhanced JSON support
Work with JSON without code
Seamlessly combine JSON data with other data types
Coming soon
Dashboards
Easily view all your data in one place

Combine charts and tables from multiple sheets
See how changing certain variables affects the dashboard

Share and collaborate with internal and external parties