Data Done Differently
We built Datawisp to be easy to use, but uncompromisingly powerful.
Datawisp Blocks
Each block does powerful analytics work for you; string them together to do complex analysis with just a few clicks. These are the most commonly used ones: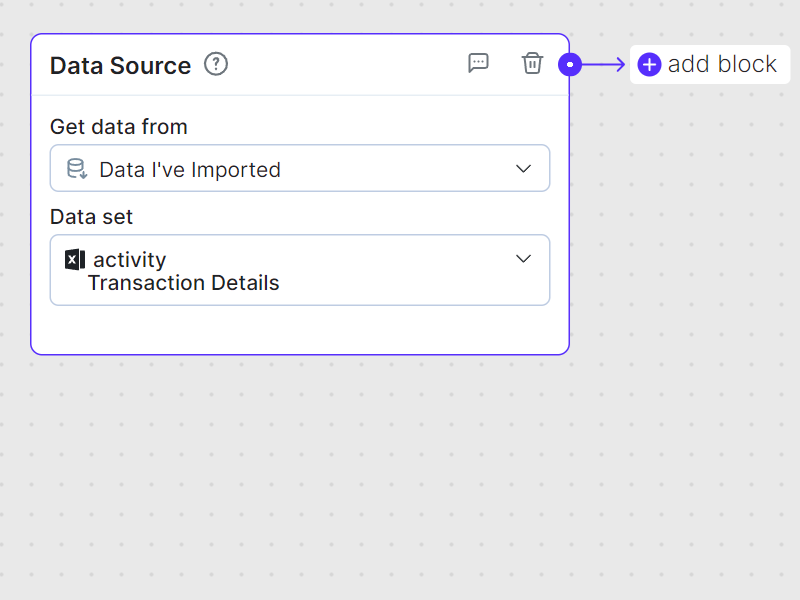 Data Source
The data block represents the data that you're analyzing. It's the starting point for all analysis.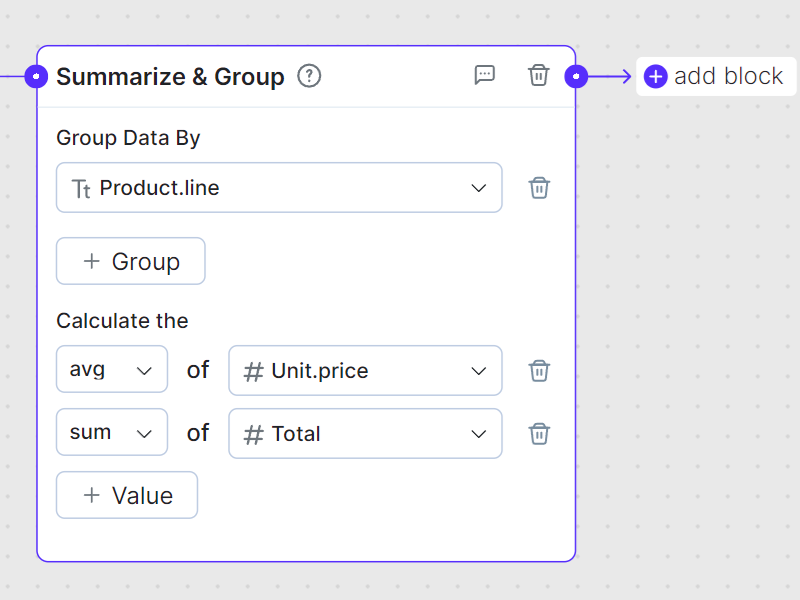 Summarize / Group
Quickly understand overall trends in your data with summary metrics. Calculate values like count, sum, average, etc. for any grouping of data.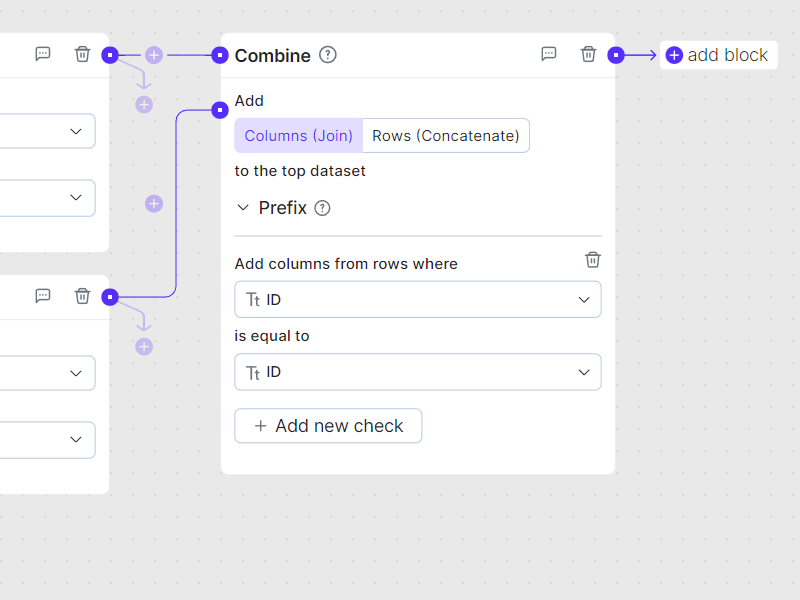 Combine
Combine lets you easily add rows or columns from one data set to another, so you can leverage all the data at your dispoas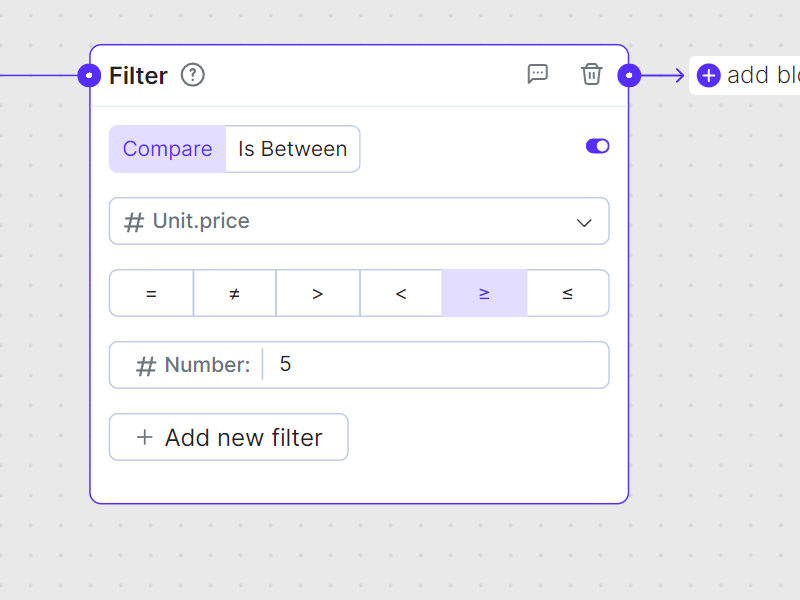 Filter
Filter lets you cut or segment your data by removing certain rows.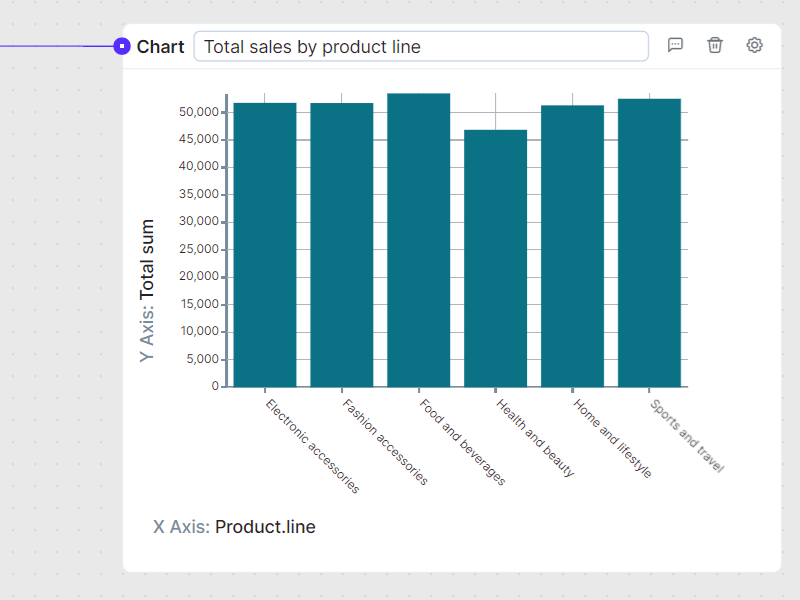 Chart
Visualize your data in a chart and share it with stakeholders.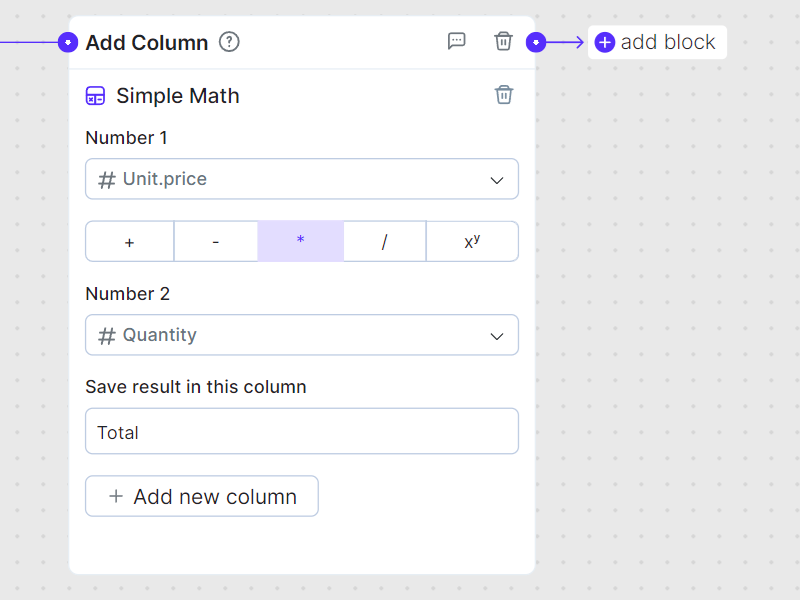 Add Column
Add a new column, then pick what goes in it. You can choose from a range of calculations and True/False conditions.
Works With
Datawisp works with most major data types.
Have a question about your data? Ask us at hello@datawisp.io
Files
You can upload files directly from your computer to Datawisp. We'll store them in your account.
Supported
.CSV
.XLSX
.JSON
Google Sheets
.TSV
Databases
Connect to your data using Postgres, MySQL, and more.
Supported
PostgreSQL
MySQL
MongoDB
MariaDB
Microsoft SQL Server
Snowflake
Amazon Redshift
Google BigQuery
Web 3
Easily access your on-chain data, combine it with web2 data, and make the most out of the metaverse – right in our app.
Supported
Solana

Polygon

Ethereum

Avalanche

Arbitrum
Features
Datawisp is different from other analytics tools. It's designed to save you time and foster collaboration.
Data management
Import files from your PC

Connect directly to databases

Process data directly on your own infrastructure

Standard data format makes combining different data sets easy

No complicated data pipelines to set up
Analysis
Analyze trends in data over time

Calculate churn and retention

Test new products and strategies

Aggregate data to understand variables

Create charts and dashboards to see live metrics

Track critical customer segments across their lifecycle
Export and sharing
Share in multiple ways to the right audience: dashboards, pipelines, or read only sheets

Easily export charts and tables to external tools like Excel and PowerPoint

Create public share links to share on your social platforms and elsewhere

Connect Datawisp analysis to your platform of choice via API
Collaboration
Collaborate in real-time just like Google Docs

Create teams and invite the right people to collaborate on your project

 Build a common language for data analysis across your company by connecting Datawisp Blocks together
Support
Access to in-house data scientist

Dedicated Slack or Discords channel for your team

In-app live chat for simple questions

Suggest product enhancements and help direct future versions of Datawisp
Full access. No credit card needed. Works with your data, wherever it lives.