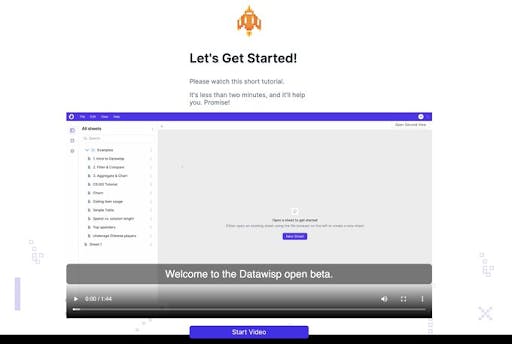 Posted by:

Moritz Uehling, CTO
Datawisp DevUpdates | November 2022 - new tutorial, improved sharing, chained blocks, bug fixes
Here are some of the top DevUpdates for the month of November 2022.
Follow us on Twitter and LinkedIn for weekly DevUpdates!:
Brand new tutorial
We're working on a brand new tutorial to help you get started!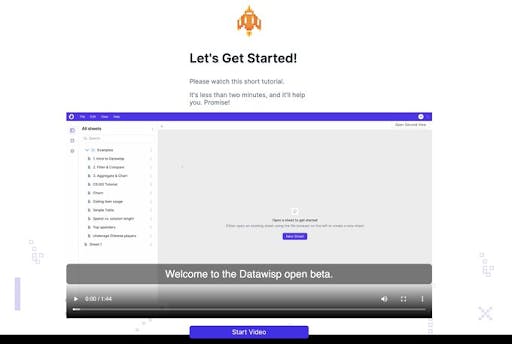 Improved sharing dialogue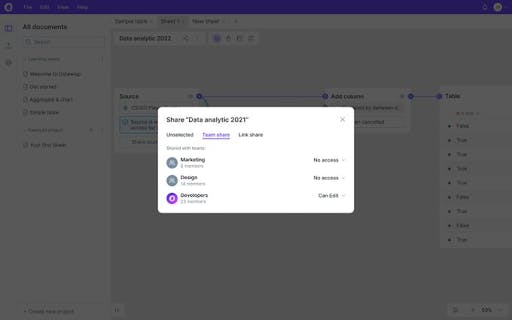 New way to chain blocks together
This month, we've also been working on designing a new way to "chain" blocks together. This new design aiming at making things easier & smoother will be finished soon - we'll add it to the platform asap. 

Bug fixes
The team is still fixing those small, but annoying bugs we told you about last week. We're also ironing out the kinks on some future features for the Datawisp platform.